10/2022 Marina in Munich, Germany. Ocean creatures for Marina's room. Private commission.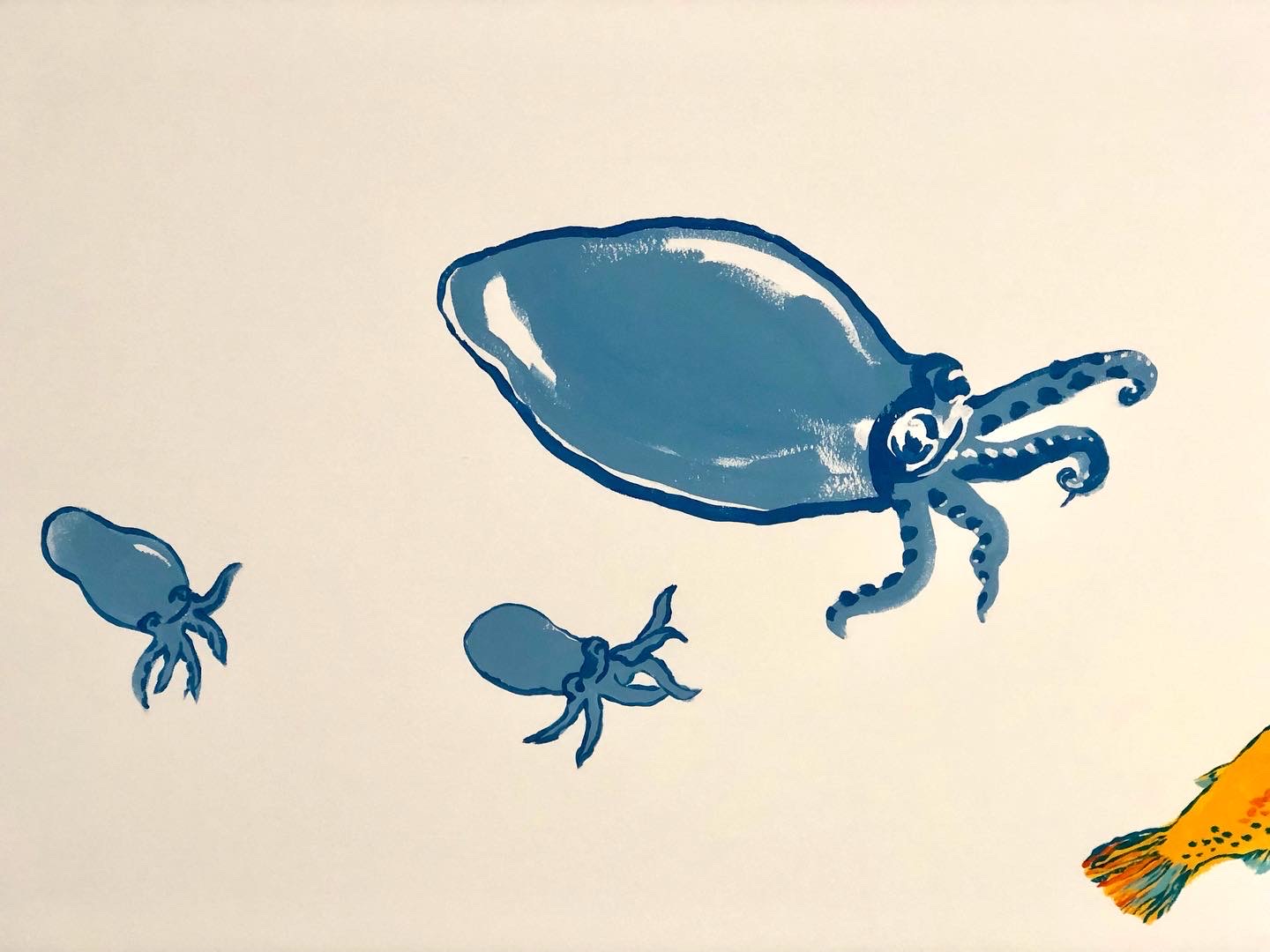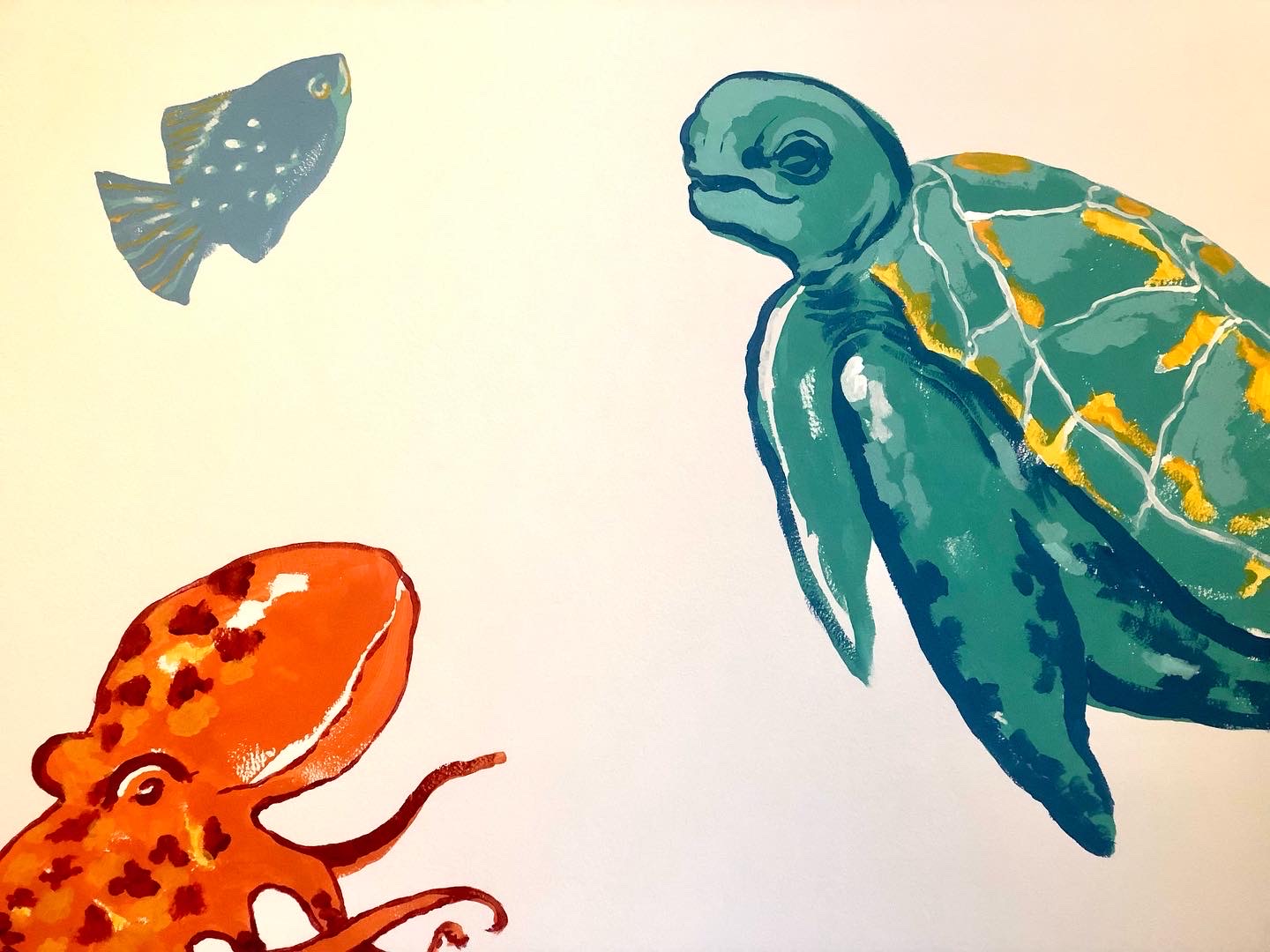 04/2022 SEEDS TO STARS in Santee, CA. The design was based on the student artists' input, and then painted alongside them at Sycamore Canyon Elementary School. With ArtReach San Diego. 2,5 x 17 m (8' x 60')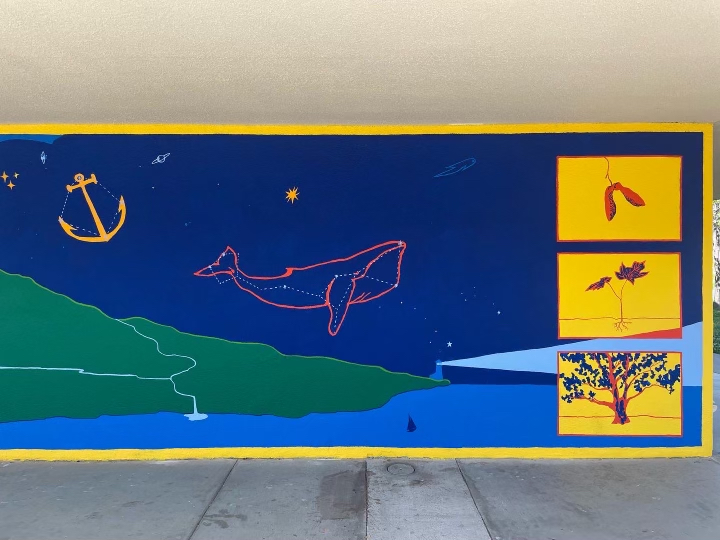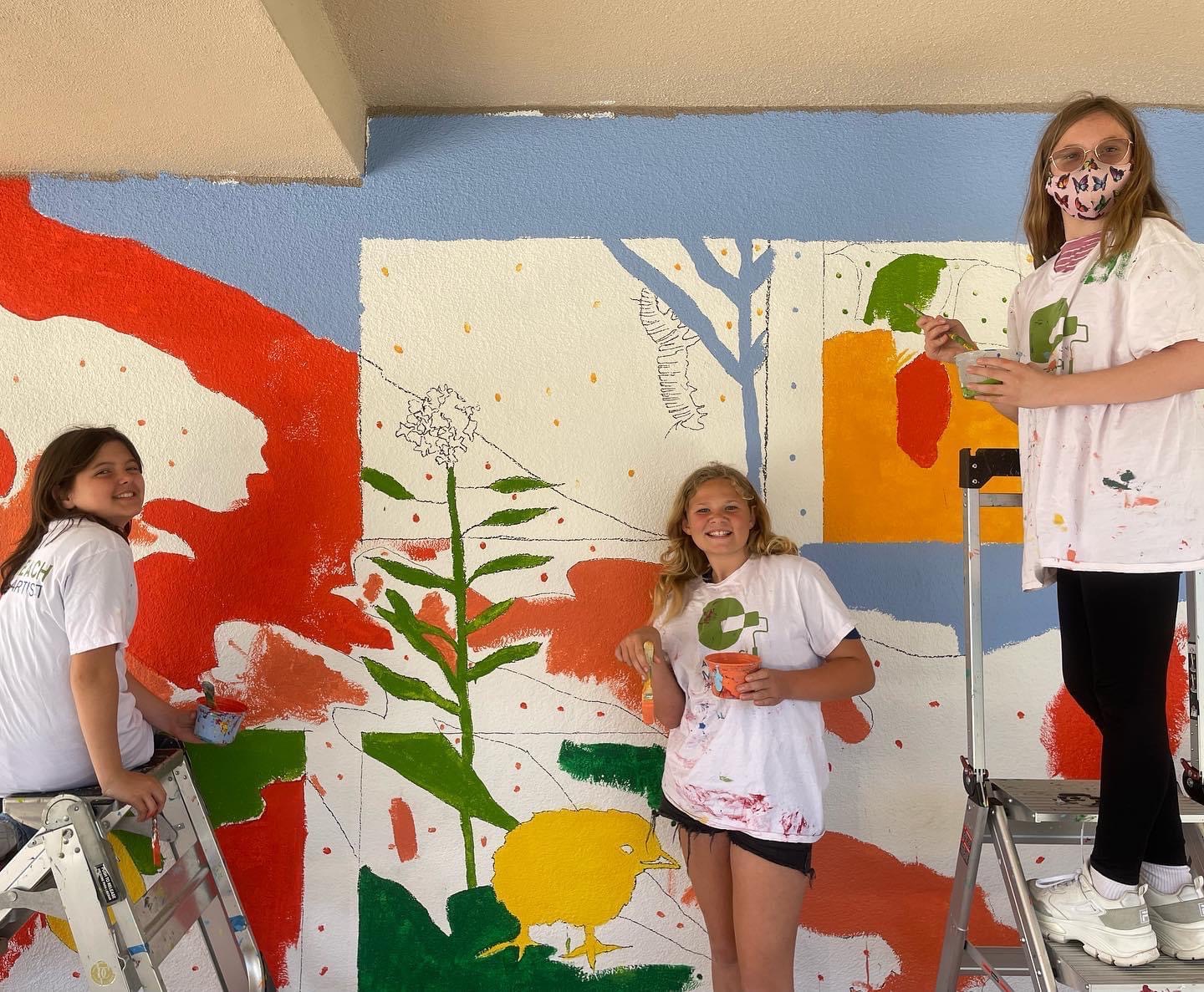 04/2019 OCEAN WALK for ArtReach's Art Walk in San Diego, CA. An interactive mural where people filled in the colors, featuring fauna from the Pacific ocean.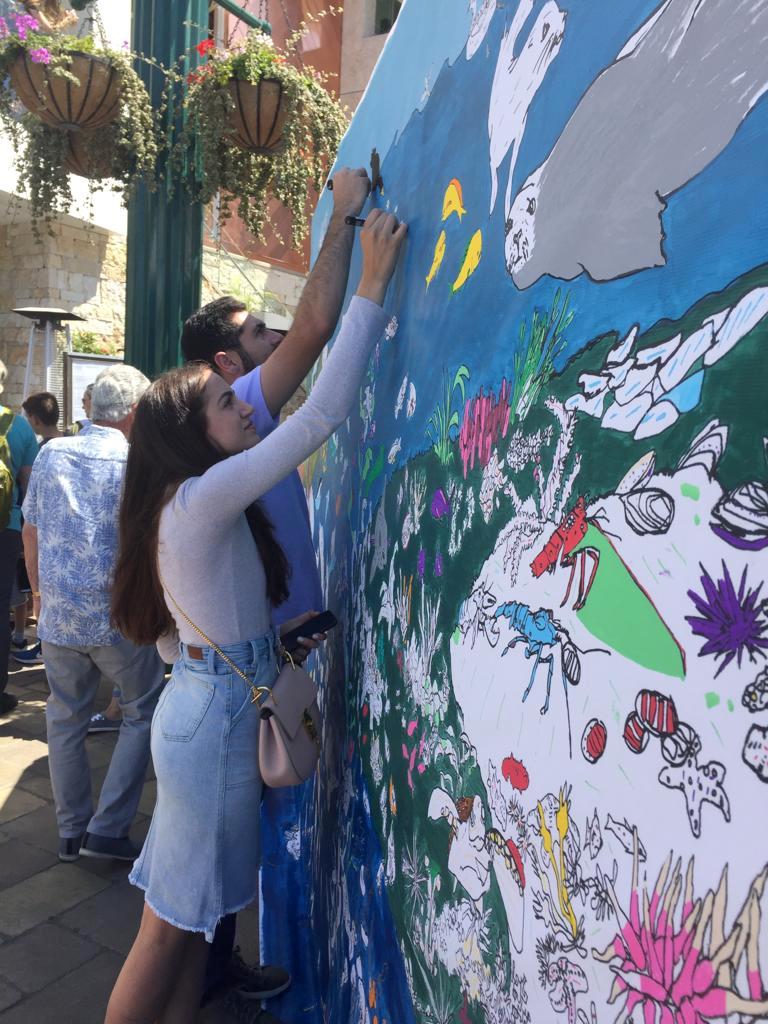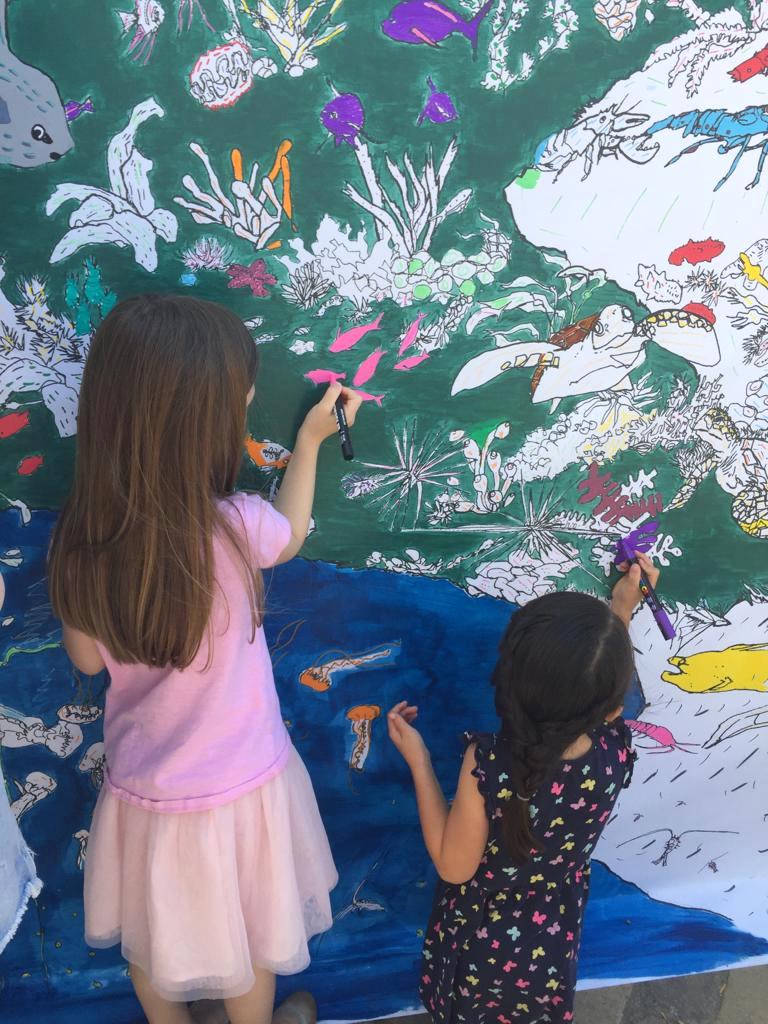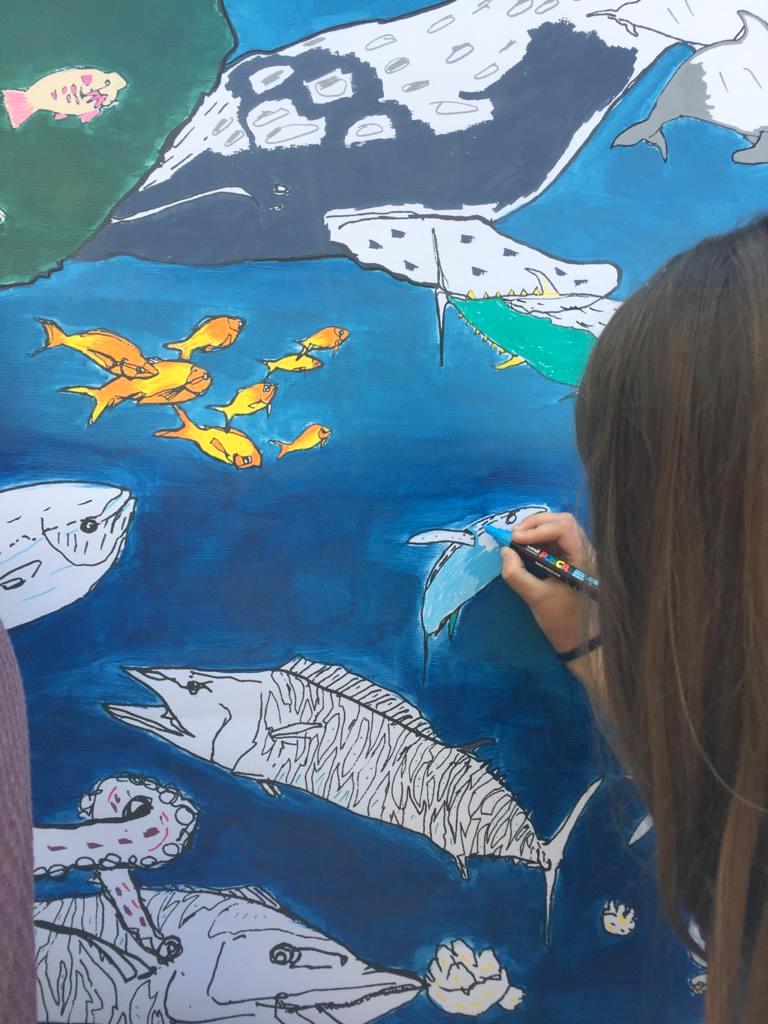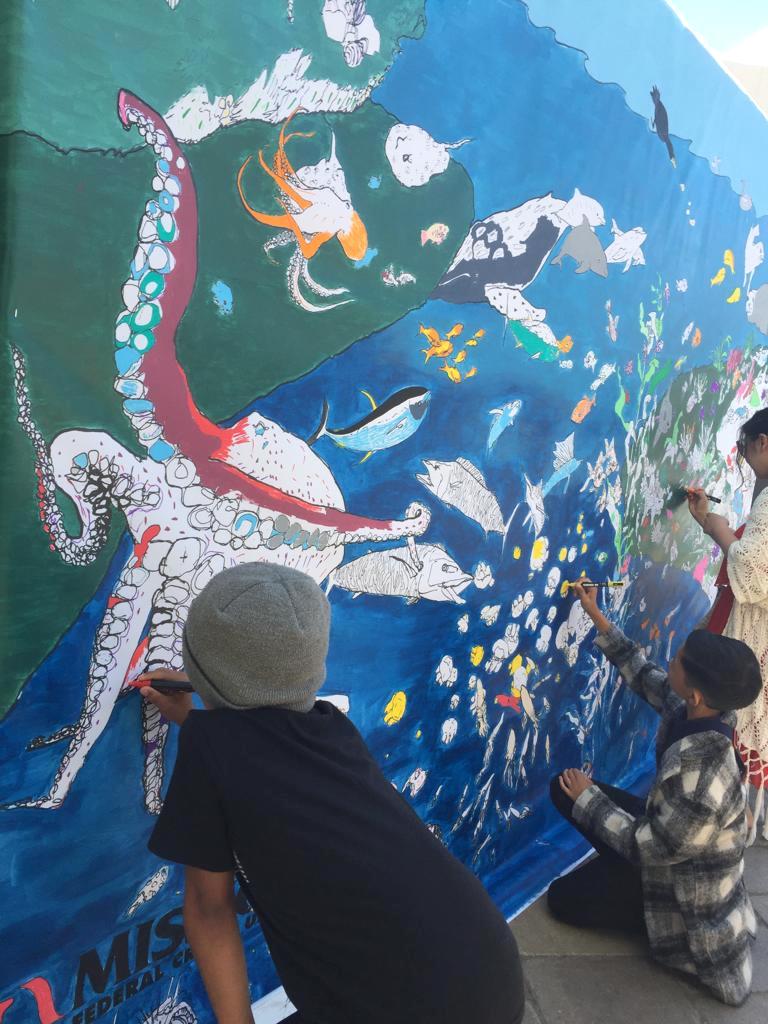 06/2018 OCEAN TUNNEL section in San Diego, CA. A project for Burning Man 2018 to spread awareness on biodiversity loss caused by climate change. Another collaboration with muralist and art educator Izzy Halpern.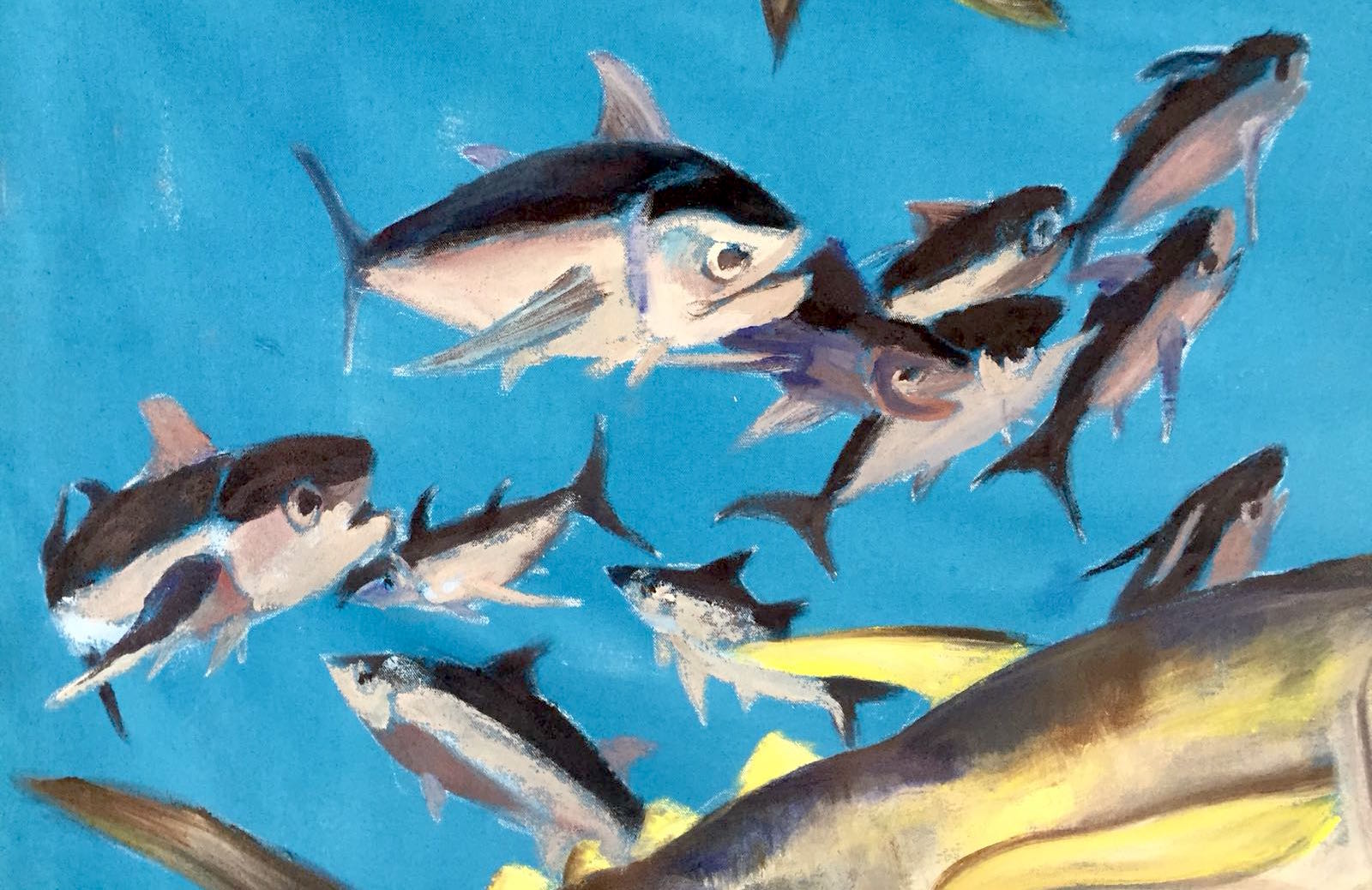 03/2018 ELLÁTÓház in Budapest. Commissioned work for a restaurant-pub in the VIII District, featuring upcycled lights and ship diagrams.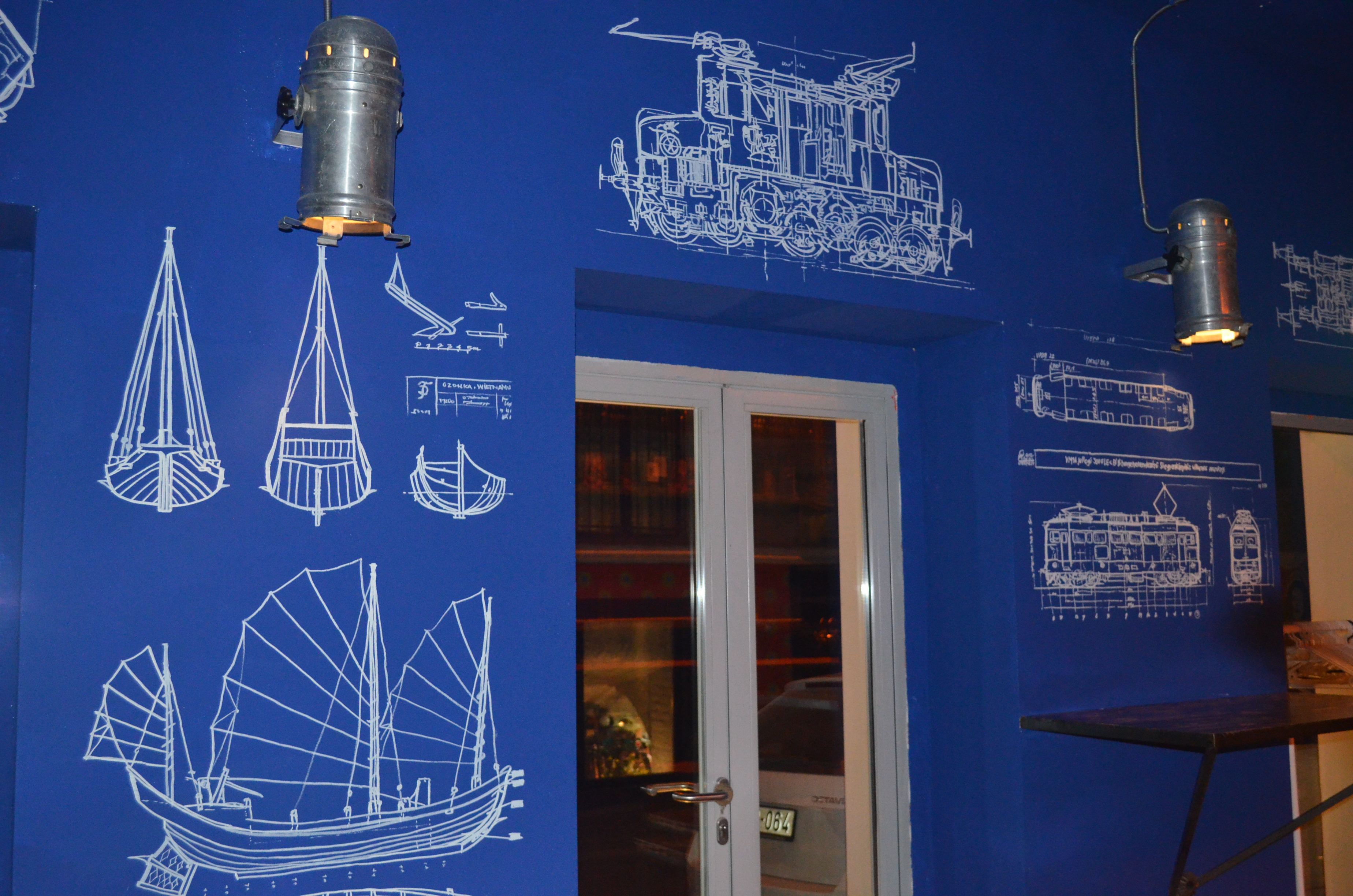 08/2017 LA GASOLINERA collaborative mural for La Gasolinera a neighborhood space in Madrid.
Blind contour portraits of neighbours of La Guindalera, a collaboration with muralist and art educator Isabel Halpern.