[CALENDARIO 2023]

Calendario A5, impreso en risografía a una tinta en papel Cyclus offset reciclado de 115g. Con ilustraciones de doce de mis plantas y sus nombres en latín. ¡Incluye una postal!

[2023 CALENDAR]

A5 calendar, printed on risography with soy-based ink on recycled Cyclus offset paper (115g). It has illustrations of twelve of my plants and their latin names. Comes with a postcard!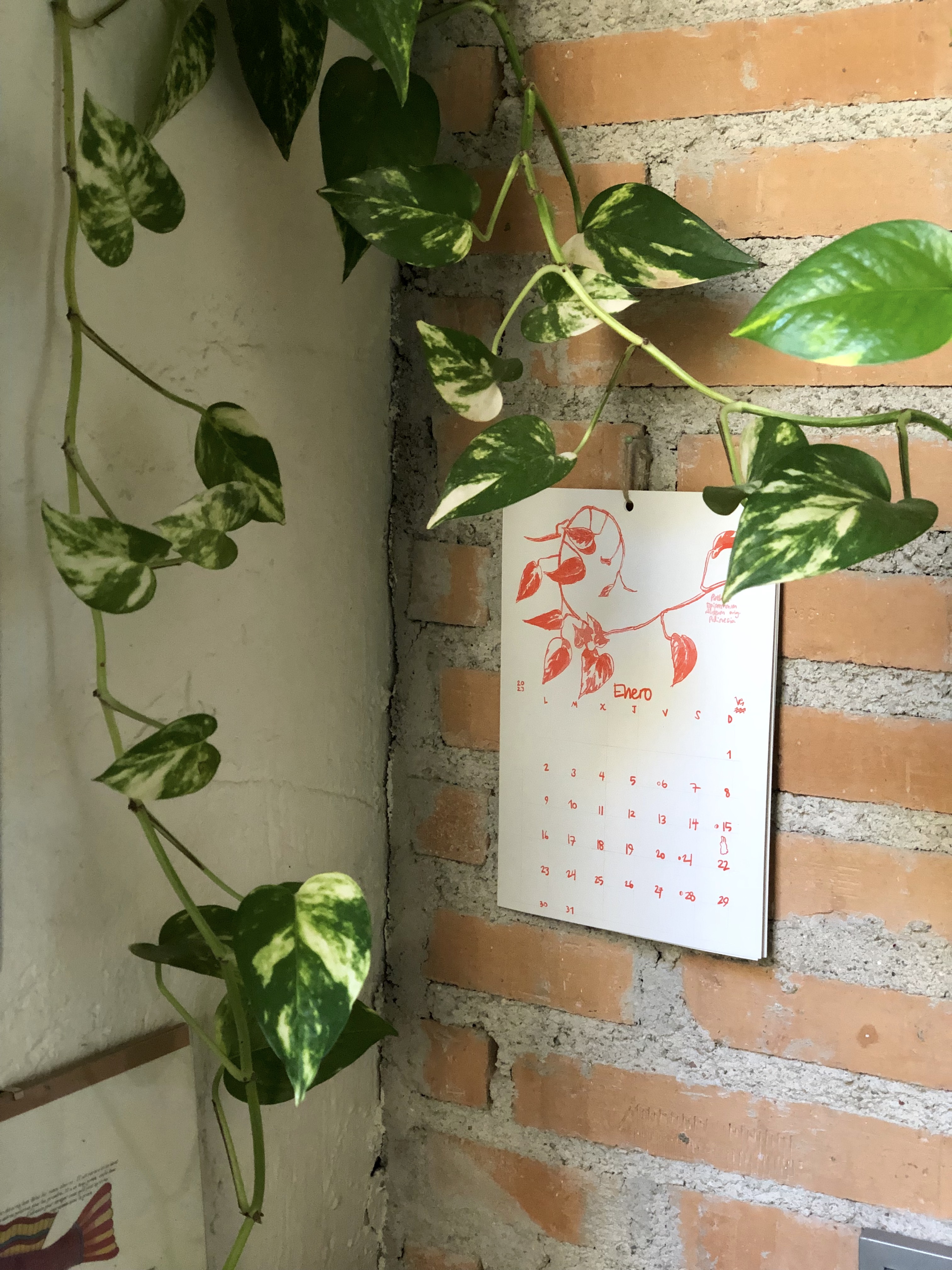 Calendario 2023
---
[descarga digital gratuita]

aquí puedes descargar imágenes del calendario para el móvil.


Abriendo esta página en tu dispositivo, haz click en la imagen y guárdala. después configúrala como fondo. A mí me resulta más útil como pantalla bloqueada.
[free digital downloads]

here you can download calendar wallpapers for your mobile device.


How to: open this page on your device, click on the image and save it to your phone. then set it as a desktop. I find it most useful as a locked screen reference.



---
[POSTALES ROJO]
Postales que acompañan al calendario, en la misma técnica, a una tinta (rojo), sobre papel reciclado 230g. Hay dos modelos: cardo y diente de león. El paquete lleva dos de cada.

[RED POSTCARDS]
Postcards that go alongside the calendar in the same technique, in one ink (red) on recycled 230g paper. There are two designs: artichoke and dandelion. The bundle contains two of each.
4 postales en rojo (2 de cada) :: 4 red postcards (2 of each)


---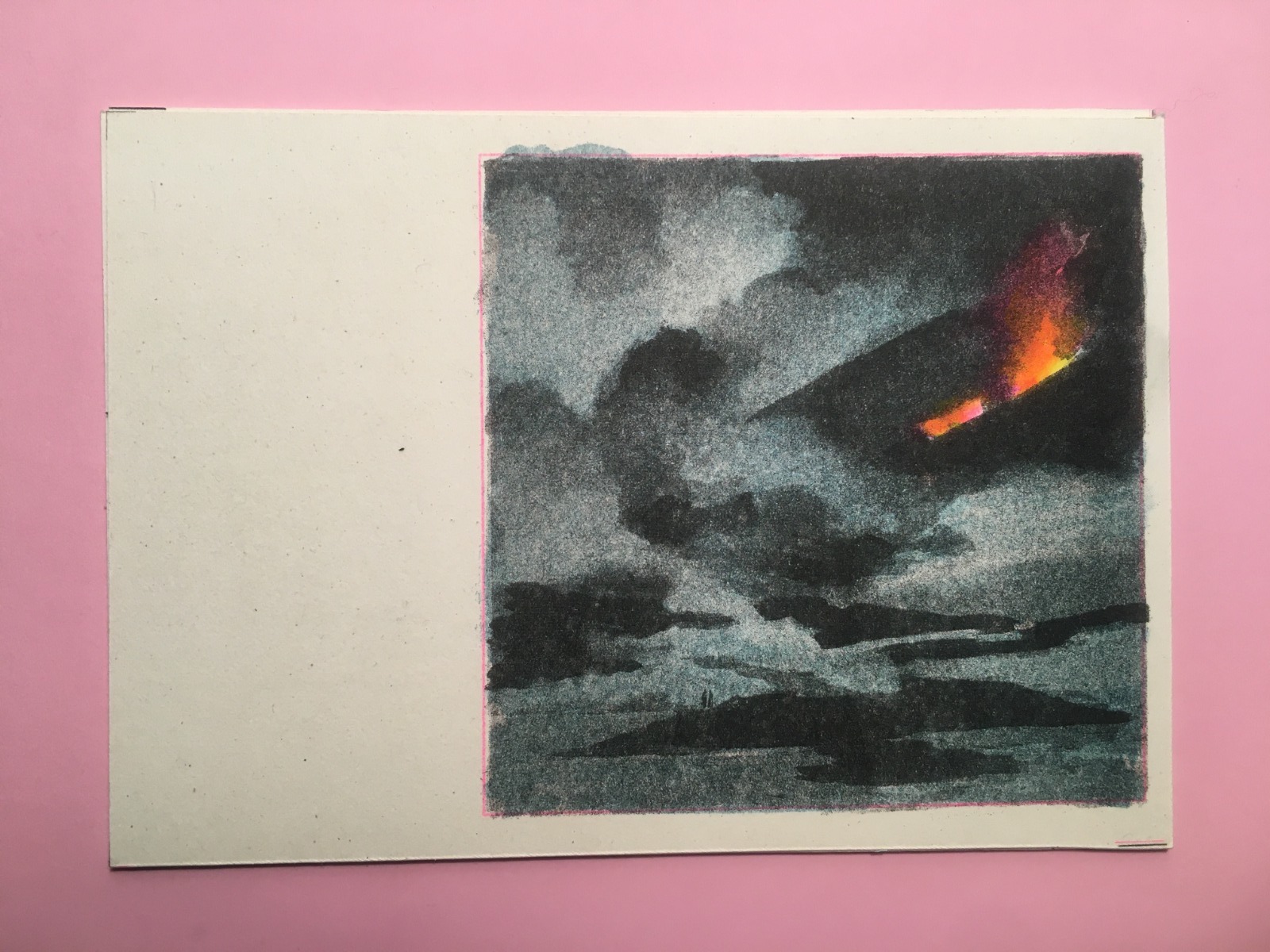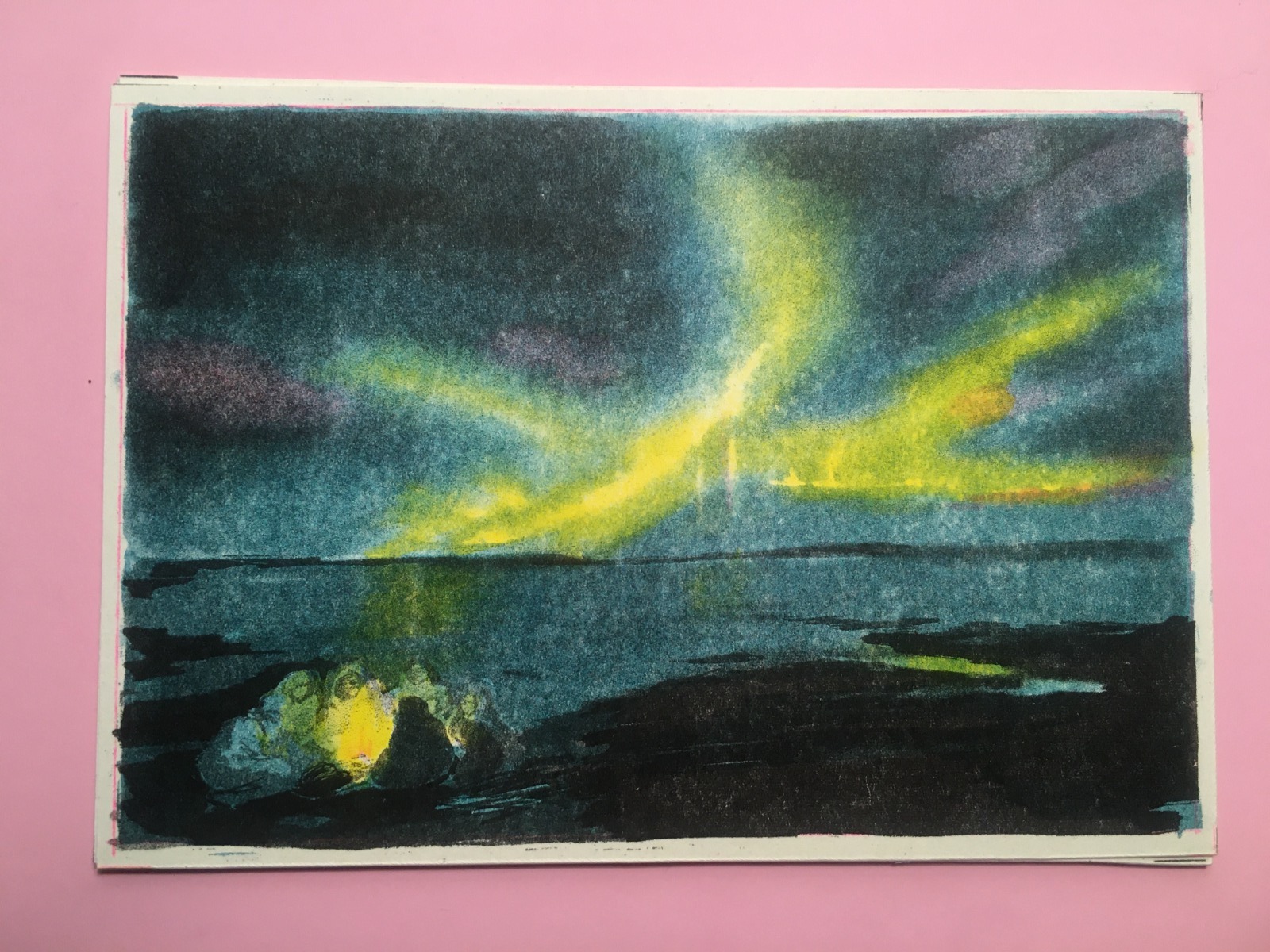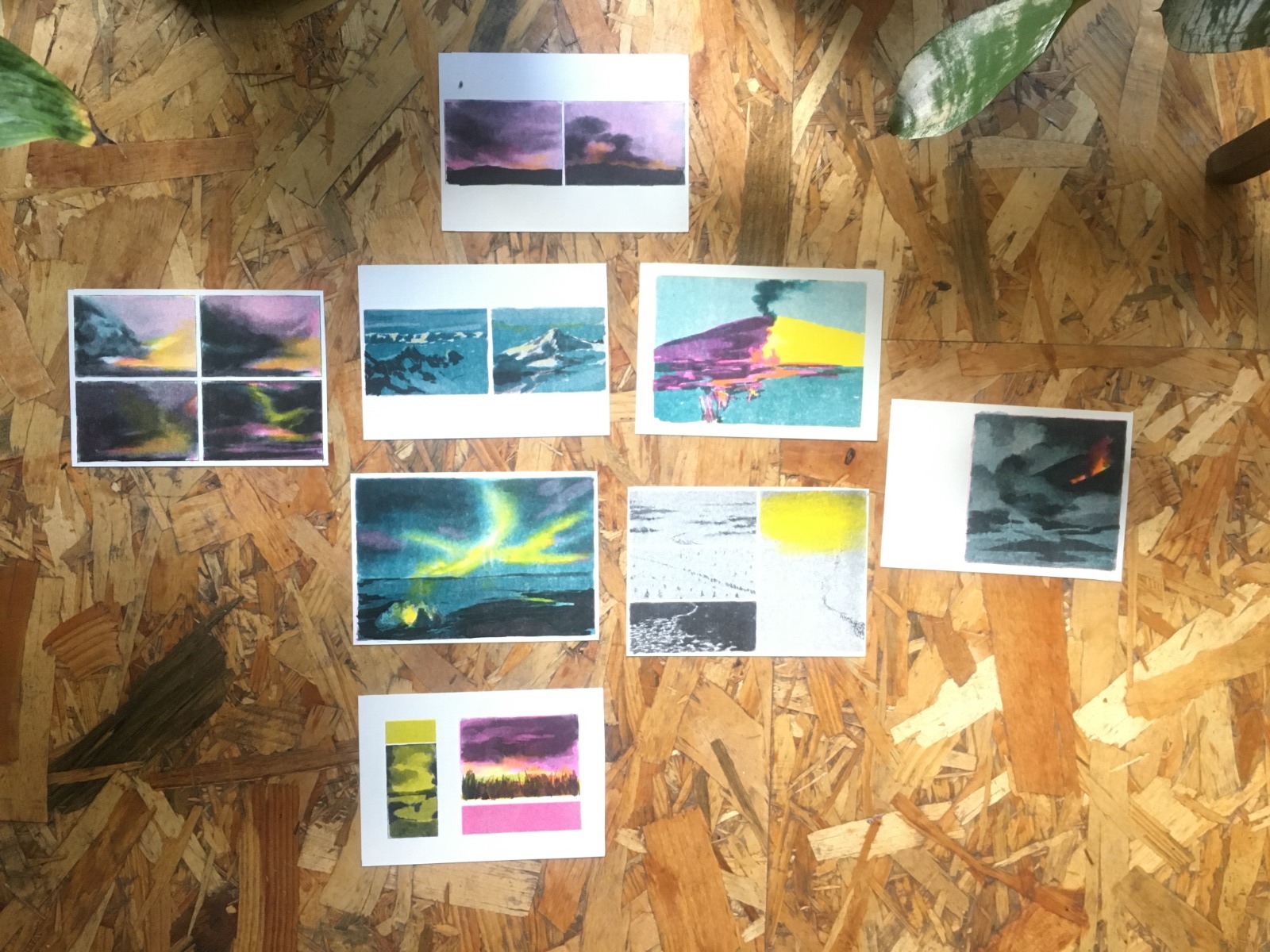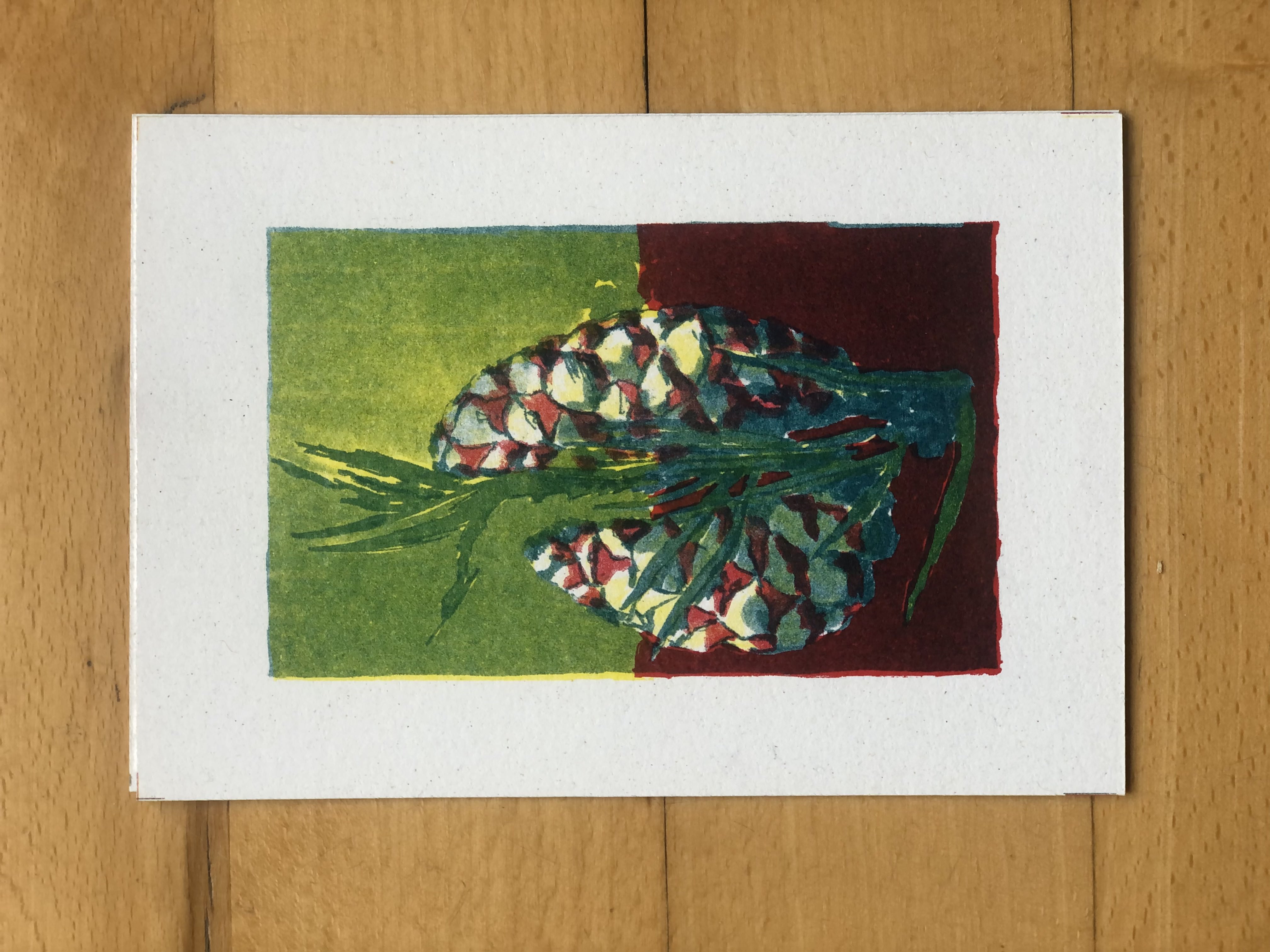 4 postales (mezcla) :: 4 postcards (assorted)


---
[LÁMINAS VOLCANES]
Cada impresión digital de alta calidad mide 32 x 32 cm, con un margen gris de 7 cm alrededor de la imagen. Las láminas se imprimen localmente en Madrid en papel Hannemüehle mate 308 g, libre de ácidos, con tinta resistente a los rayos UVA.
Cada lámina está firmada y numerada. Cada imagen pertenece a una edición cerrada de 10 copias.
Las láminas se envían dentro de una funda de celofán y sobre de cartón rígido.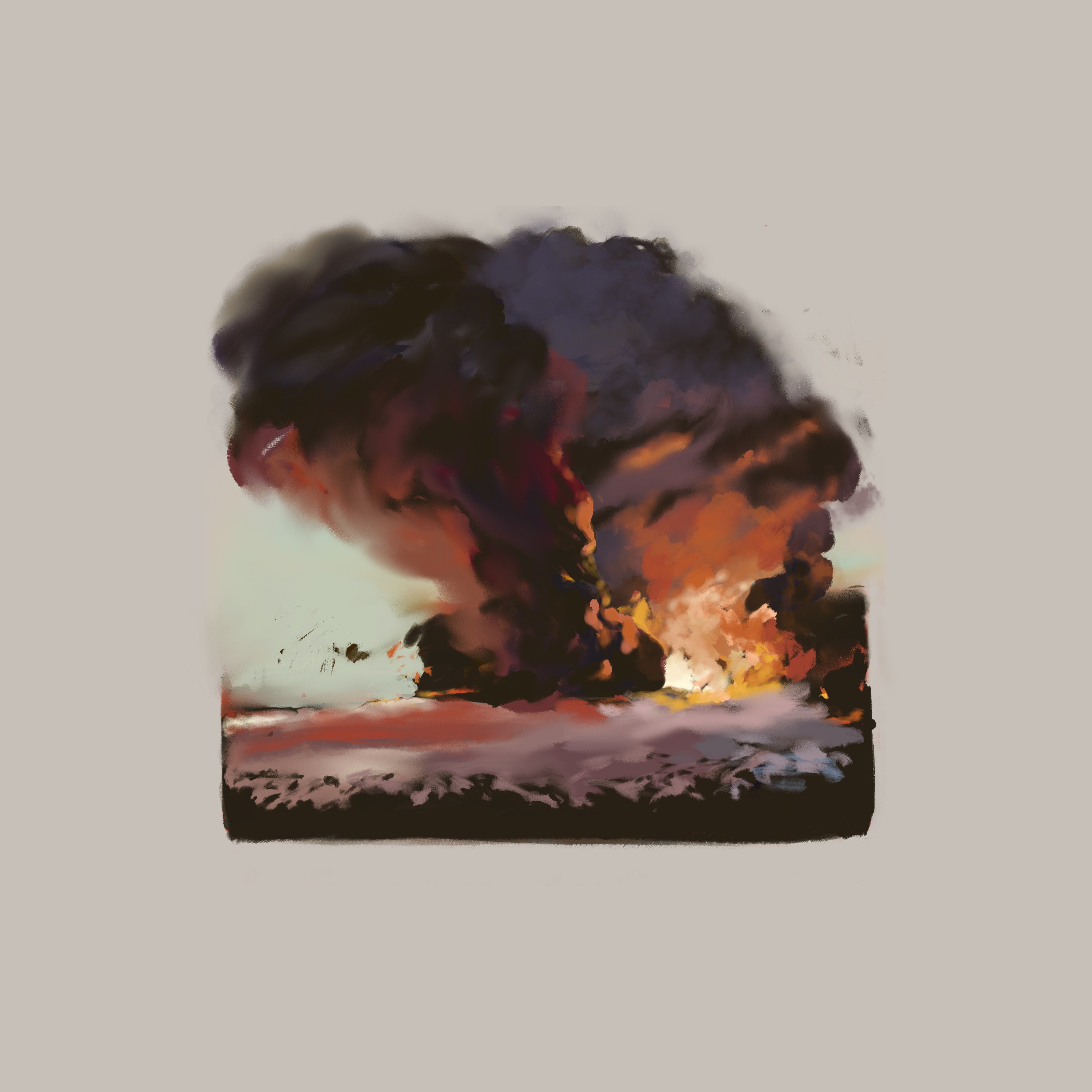 [VOLCANO PRINTS]
Each high-quality digital print measures 13 x 13 inches, with a 2.5 inch grey margin around the image. They are printed locally in Madrid on Hannemüehle mat acid-free, archival, 10.8 oz, ecofriendly paper with UV resistant ink.
Each print is individually signed and numbered. They are closed editions of 10 prints. Once sold out, they'll be gone for good.
Prints are packed with a plastic sleeve cover and sent in rigid cardboard envelopes.