[CALENDARIO 2023]

Calendario A5, impreso en risografía a una tinta en papel Cyclus offset reciclado de 115g. Con ilustraciones de doce de mis plantas y sus nombres en latín. ¡Incluye una postal!
[2023 CALENDAR]

A5 calendar, printed on risography with soy-based ink on recycled Cyclus offset paper (115g). It has illustrations of twelve of my plants and their latin names. Comes with a postcard!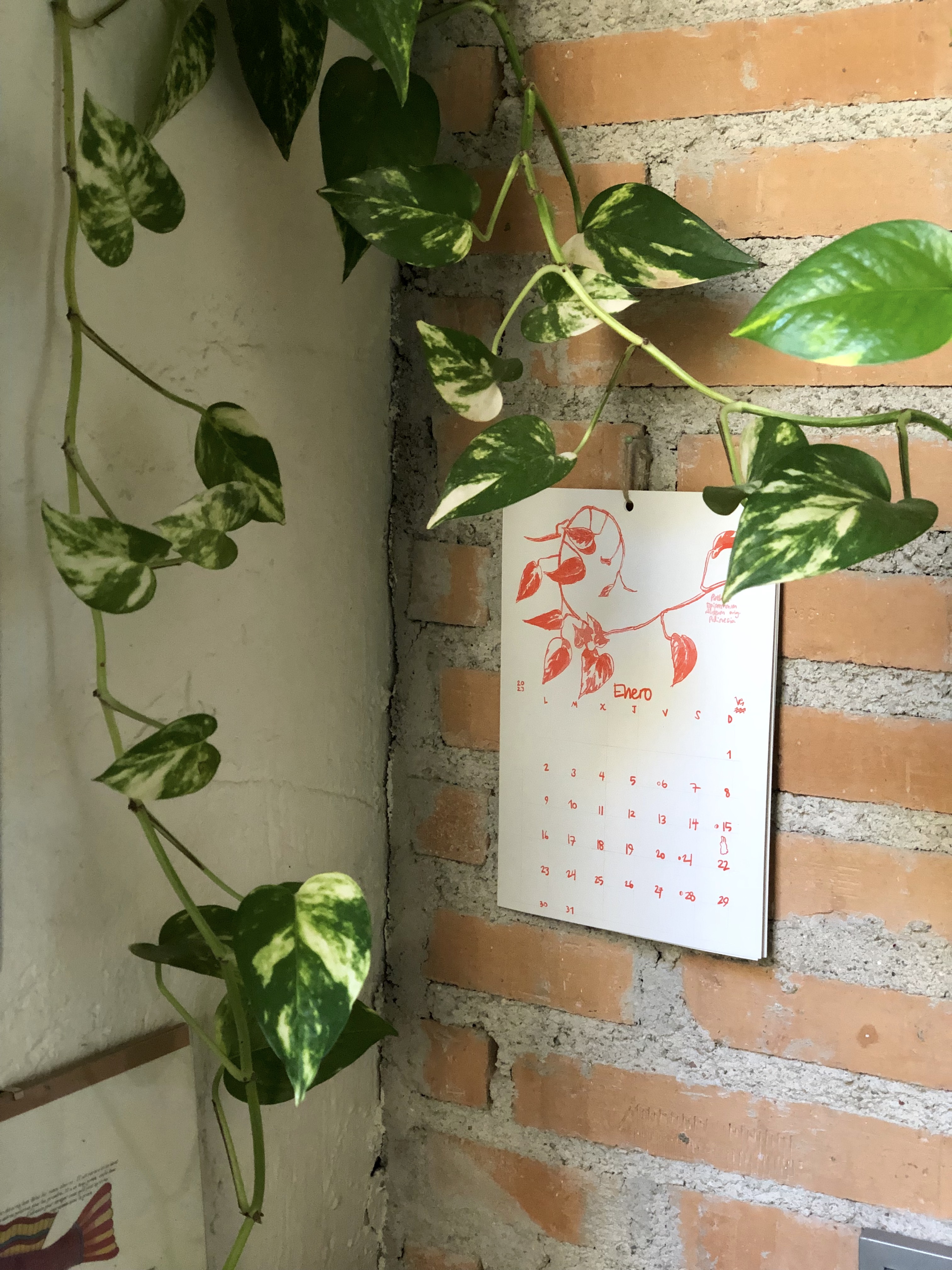 Calendario 2023
---
[descarga digital gratuita]

aquí puedes descargar imágenes del calendario para el móvil.


Abriendo esta página en tu dispositivo, haz click en la imagen y guárdala. después configúrala como fondo. A mí me resulta más útil como pantalla bloqueada.
[free digital downloads]

here you can download calendar wallpapers for your mobile device.


How to: open this page on your device, click on the image and save it to your phone. then set it as a desktop. I find it most useful as a locked screen reference.



---